Ender Crack Mod
Ender Crack Mod 1.9.4,1.9,1.8.9,1.7.10 is the only item in the mod. It can be obtained from end stone. When "eaten" or snorted, it plays a sound and gives you many status effects
Updated September 28, 2016
Comments
EnderCrack-1.0-1102
Release Type: Release
Supports: 1.9.4,1.9,1.8.9,1.7.10
License: All Rights Reserved
Info! All download files are getting from server of Curse.com partner through API. It's always latest and safe(no virus).
Ender Crack  Mod 1.9.4,1.9,1.8.9,1.7.10 is the only item in the mod. It can be obtained from end stone. When "eaten" or snorted, it plays a sound and gives you many status effects. Each buffs lasts for about 50 seconds. You don't need to hold down the right click to snort it, you just need to right click it once. Drinking milk can get rid of them all. Upon the time running out of the buffs, your health will go back to 10 hearts.
List of buffs.
All buffs are level 4, and last about 50 seconds. Drinking milk clears all buffs.
Night Vision
Speed
Haste
Strength
Health Boost
Jump Boost
Nausea
Regeneration
Resistance
Recipes
Crafting ender crack: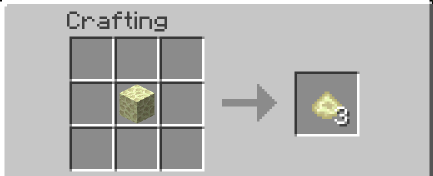 Crafting end stone: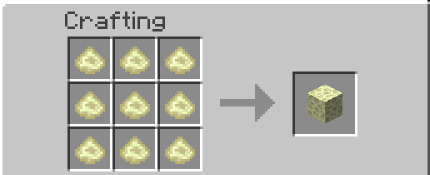 Images
All of the buffs on the side of the inventory
Buffs active while not in inventory
Trivia
Before it was released, upon "snorting" ender crack, it made you jump up a little. Upon holding down the right click, and having enough crack in hand, it would keep adding that velocity to you. You would keep going up until let go of the right click, or ran out of crack.
Crazyguy15052 and MCE626 were laughing very hard when they saw an enderman teleporting all over the place when it was raining. They said "It was like he's on crack", and Crazyguy said MCE should make that a mod.
This was actually made when the More Blocks Mod (Now renamed to IDT) was on versions about 1.6 or so, and was coded on minecraft 1.5.2. But it was never released until now.
Mod Spotlights:
How to install Ender Crack Mod:
Install the version of Forge that corresponds with the mod (http://files.minecraftforge.net/ Choose the installer version of Forge)
Download the Ender Crack Mod.
Drop the entire zipped file into your mods folder (Search %appdata% on your PC then go into .minecraft, then mods(create this folder if it is not there))
Open Minecraft and make sure your profile is set to Forge
Start Minecraft and enjoy!
This mod is made by MCE626, all credit to modder. Visit the original mod thread here for all info.
Dear youtuber!
Have you a channel youtube about minecraft?
Do you want to bring your Video to quality visitors?
Do you want your video to appear on our website?
Do you want to become partner with us?
Just 3 steps to become our partner:
Step 1
: Make video review for mod, which you like
Step 2
: Upload this video to youtube and our link to your video description
Step 3
: Send the youtube video link to email
[email protected]
or give a comment in the post. We will add your video in the our post, it will help you have more view.
JOIN to get more youtube view with us!!!!